A Turkish armed drone attacked the city hall of Binarê Qendîl in South Kurdistan. The building and numerous city administration vehicles were severely damaged.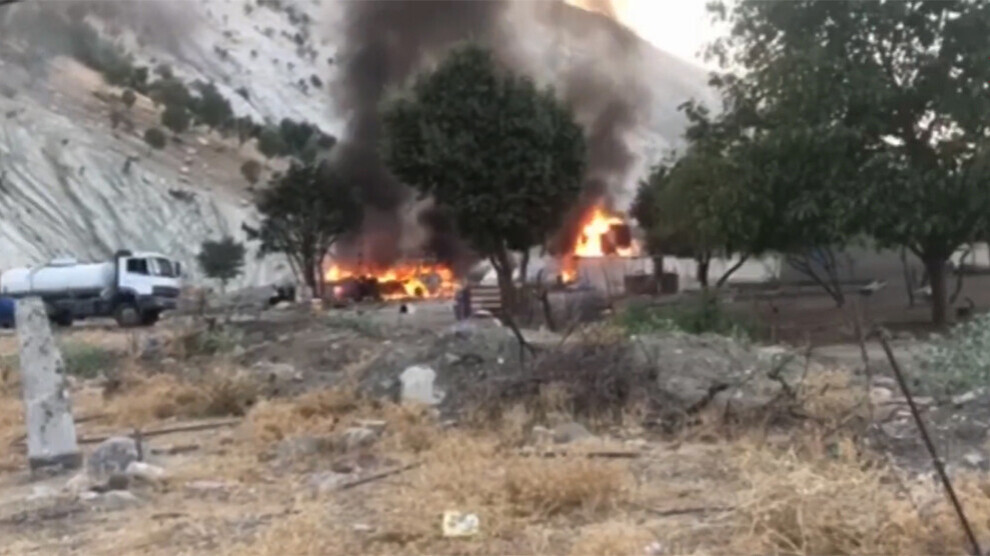 On Tuesday evening, a Turkish drone attacked the city hall of Binarê Qendîl in South Kurdistan. A city council van was hit in front of the building, causing significant damage to other local council vehicles and the city hall building.
Dilşêr Ibrahîm, co-mayor of Binarê Qendîl Municipality, reported that as a result of the attack, a large fire broke out in the parking lot, extending the damage to a large number of vehicles in the municipality.
Systematic attacks on civilian targets in southern Kurdistan
Bombing such civilian targets constitutes a war crime. International silence, however, allows Turkey to continue carrying out such attacks. The Turkish Air Force systematically terrorizes the people of South Kurdistan by carrying out air strikes that repeatedly result in deaths and injuries. Most recently, last Friday, the village of Gulalê in Şarbajêr was attacked by warplanes at least ten times. At the same time, the villages of Bolê and Dola Şawrê in the mountains of Binarê Qendîl were also attacked from the air. Likewise, the village Êsêwe in the Raperîn region was bombed, causing the breaking of the windows of many houses.
Photo: Roj News