SDF vowed to pursue ISIS terrorists across different regions of North-East Syria to maintain security and stability.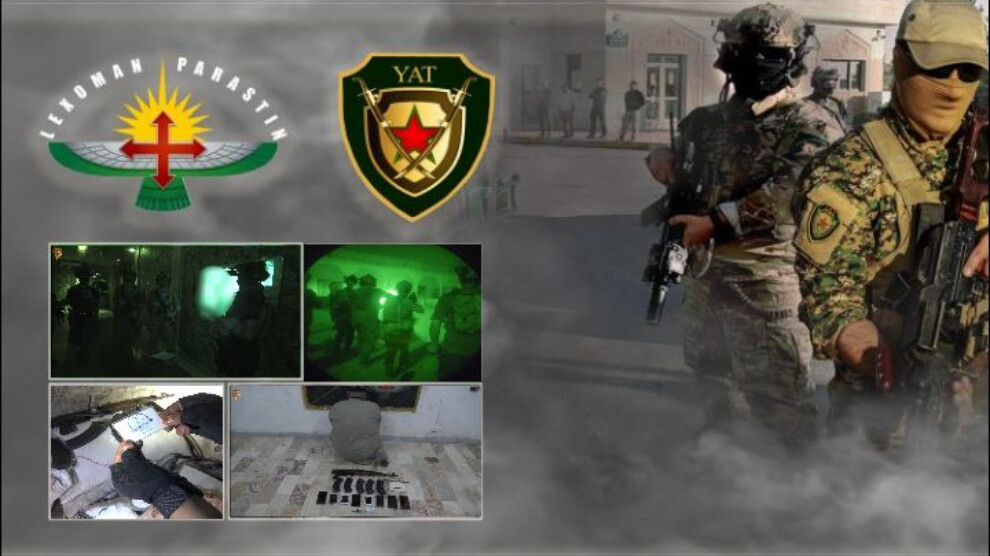 Within the framework of the ongoing Operation Security Reinforcement in Deir ez-Zor, the SDF Anti-Terrorism Units (YAT), supported by the International Coalition and with active participation by the Counter-Terrorism Group (CTG) in Iraqi Kurdistan Region, conducted yesterday, September 8, a security operation in the Raqqa city.
"Supported by air surveillance from the International Coalition Forces, our forces successfully apprehended one of the ISIS senior terrorists, Abdulgafoue Taber al-Diab, aka Abu Amir, the head (emir) of the so-called Tribs Divan and the manager of the Islamic ISIS bank. He was responsible for financing the ISIS terrorist cells and their terrorist acts in the region, supplying them with weapons," said the SDF Media Center in a statement on Friday.
Various weapons and military equipment were confiscated during the operation, including:
-AK-47 rifle /1/
-AK-47 magazines /5/
-Smartphones /8/
-Wi-Fi Router /3/
-Memory cards /6/
SDF vowed that: "Our dedicated forces, in close partnership with the International Coalition, will persistently pursue ISIS terrorists across different regions of North-East Syria to maintain security and stability."