Two people were executed in an abandoned house in a village in Van province, which remained under curfew until night and under military siege until this afternoon.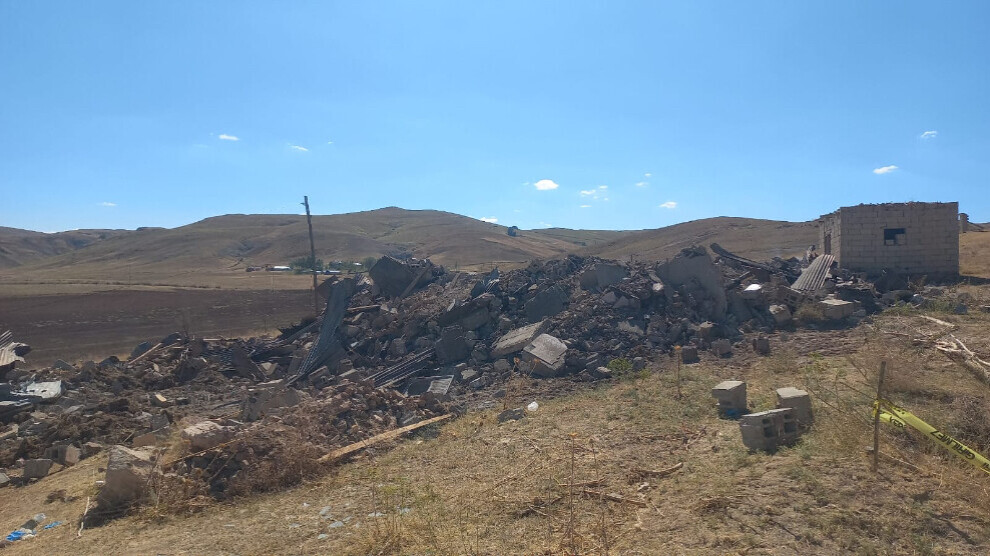 On Thursday afternoon, shots began to echo through the village of Çamilî (Çamurlu) in the Özalp district of Van province. Turkish soldiers entered the village and surrounded it with armoured vehicles before they began shelling an empty house with heavy weapons. The shelling continued for a few hours. The soldiers were also reported to have fired indiscriminately around the village.
Two people were reportedly killed in the house. The bodies of those killed were pulled out from under the completely smashed house with heavy work equipment. It is not yet known who the two people were and where their bodies were taken. The village remained under curfew until night and under military siege until Friday afternoon. The house targeted by the violent aggression was leveled to the ground.
Following the incident, a delegation consisting of Green Left Party Van MPs Gülcan Kaçmaz Sayyiğit, Sinan Çiftyürek, Mahmut Dindar and Zülküf Uçar, Peoples' Democratic Party (HDP) representatives, Van Bar Association members, lawyers for Freedom Association (ÖHD) Branch and Human Rights Association (IHD) members set out to go to the village at night. Prevented from entering the village, the delegation was forced to turn back. Another delegation is expected to visit the village today.