Guerrillas continue to resist the invasion of the Turkish army in the Medya Defence Zones.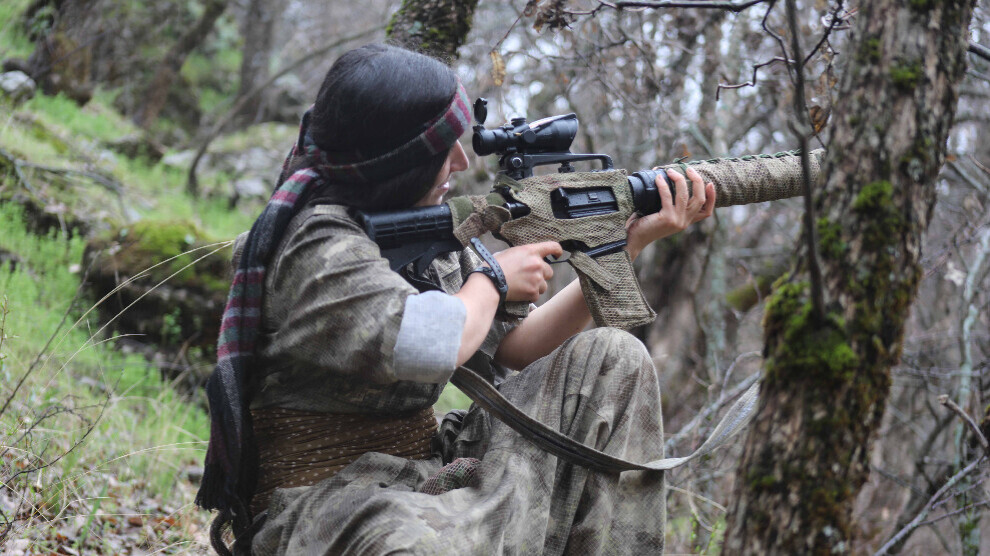 The People's Defence Forces (HPG) released a statement providing information about the war in the guerrilla-held Medya Defence Zones in southern Kurdistan (northern Iraq).
According to the statement, the attacks of the Turkish invading forces in the guerrilla areas continue in full force, facing resistance from the HPG and YJA Star (Free Women's Troops).
Regarding the guerrilla actions in the past days, HPG Press Office said that a mobile unit of the YJA Star struck a Turkish squad at Girê Şehîd Umît in the Zap region with heavy weapons on 22 June. The occupying forces in Sîda were struck twice with semi-automatic weapons on 24 June. In the Zendûra area in Metîna, a surveillance camera and radar system installed by the Turkish army were destroyed by targeted shelling on 22 June.
The statement said that Turkish fighter jets carried out five airstrikes on 22 and 23 June on the western Zap region, Kurojahro in Zap, Deriyê Biyê in Gare and Sinînê in Xakurke. In addition, HPG reported 165 artillery attacks between Thursday and Saturday. The resistance areas of Sîda, Girê Cûdî, Girê Amêdî, Girê Bahar and Girê Hekarî were attacked with howitzers, tanks and heavy weapons. In Sîda, the Turkish army is still trying to destroy the guerrillas' tunnels with heavy construction equipment.