Thursday's Turkish drone attack on a vehicle in Qamishlo targeted the members of the Syrian Democratic Forces. One commander and three fighters were killed, and two others were injured.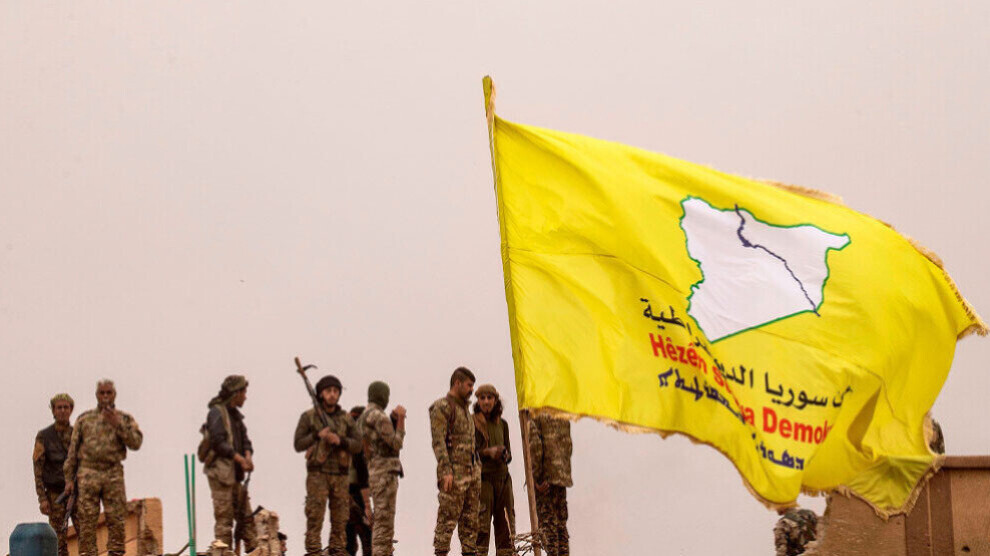 The Media Center of the Syrian Democratic Forces (SDF) released a statement announcing that Thursday's Turkish drone attack in Qamishlo killed four of its members and injured two others.
"On the ninth anniversary of the ISIS massacre against Shengal (Sinjar), a tragic incident occurred as the Turkish occupation once again targeted our leaders and fighters who bravely fought and struggled against ISIS over the past years. On Thursday, August 3, at 7:15 pm, a UAV belonging to the Turkish occupation attacked a car carrying six of our commanders and fighters on the way to the village of Harmi Sheikho, Qamishlo city, while they were heading home to spend their monthly vacation, resulting in the martyrdom of four fighters, and two others were wounded," said the SDF statement on Friday.
Among the martyrs is Aram Muhammad Ibrahim, a comrade who had already lost a part of his body during the war against ISIS. Additionally, our comrades Diyar Juma Khalil, Ahmed Fadel Smou, and Barzan Mustafa Sheikhmous have displayed unwavering dedication in protecting the region and its people, actively participating in countless battles against terrorism."
SDF added that further details will be published at a later time.
In self-governing northern and eastern Syria, people have been dying repeatedly for years as a result of drone attacks carried out by Turkey in violation of international law. The attacks specifically target representatives of the Autonomous Administration of North and East Syria (AANES), members of the SDF and the civilian population. In the first half of 2023 alone, AANES was bombed at least 34 times by Turkish killer drones, leaving 44 people dead and 29 others injured. A third of the victims were civilians. On Friday a week ago, four members of the self-defence forces were killed by a Turkish drone near Amûdê.