Kurdish people continue their protests worldwide to demand freedom for Abdullah Öcalan who has not been heard from for over two years.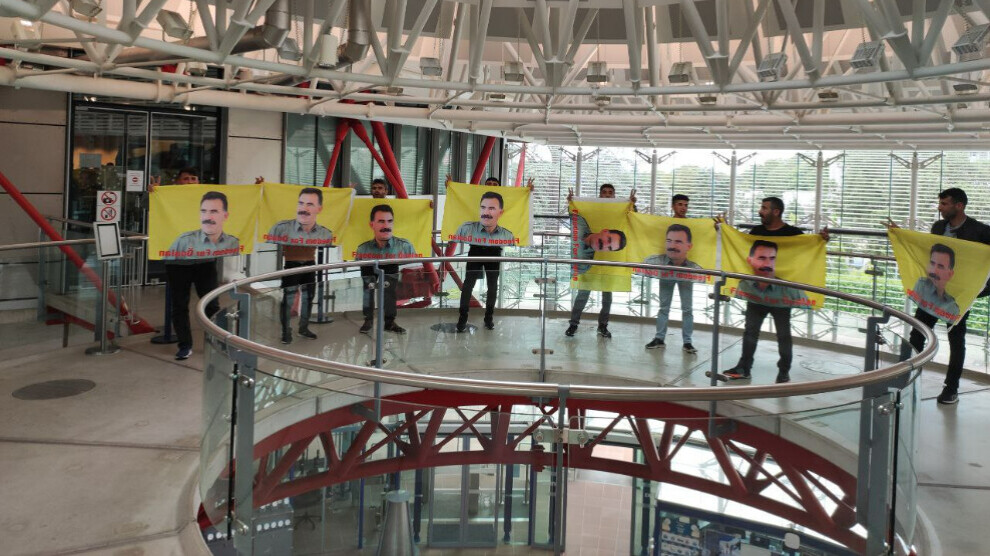 Concerns over the situation of Kurdish leader Abdullah Öcalan increased after the Executive Council Member of the Kurdistan Democratic Communities Union (KCK), Sabri Ok said in an interview on the Kurdish TV Channel Sterk TV on July 8 that threatening letters had recently been sent to Abdullah Öcalan anonymously via the Imrali prison administration.
Lawyers are requesting to meet with Kurdish people's leader Abdullah Öcalan twice a week. However, applications for visits are systematically left unanswered. In some cases, months later, lawyers are informed that disciplinary action has been taken against the Kurdish people's leader and therefore no visit can be granted.
In its annual report about rights violations in Turkish prisons, the Human Rights Association (IHD) stated that Öcalan has not been heard from for 29 months.
Kurdish activists staged civil disobedience actions to denounce the isolation of Kurdish leader Abdullah Öcalan at the Committee for the Prevention of Torture (CPT), European Parliament (EP) and the European Court of Human Rights (ECHR) in Strasbourg on Thursday.
Chanting the slogans "Bijî Serok Apo" (Long Live Leader Öcalan), the activists called on the CPT, EP and ECHR to fulfil their responsibilities and take action against the aggravated isolation regime imposed on the Kurdish leader.
The activists called on the youth and everyone else to be in constant action until Öcalan gains his freedom.
In an attempt to prevent the action, French police attacked the demonstrators with pepper spray.