It was reported that civilians were directly targeted and 4 children were murdered in a land attack launched by gangs affiliated with the Turkish state on villages in Manbij.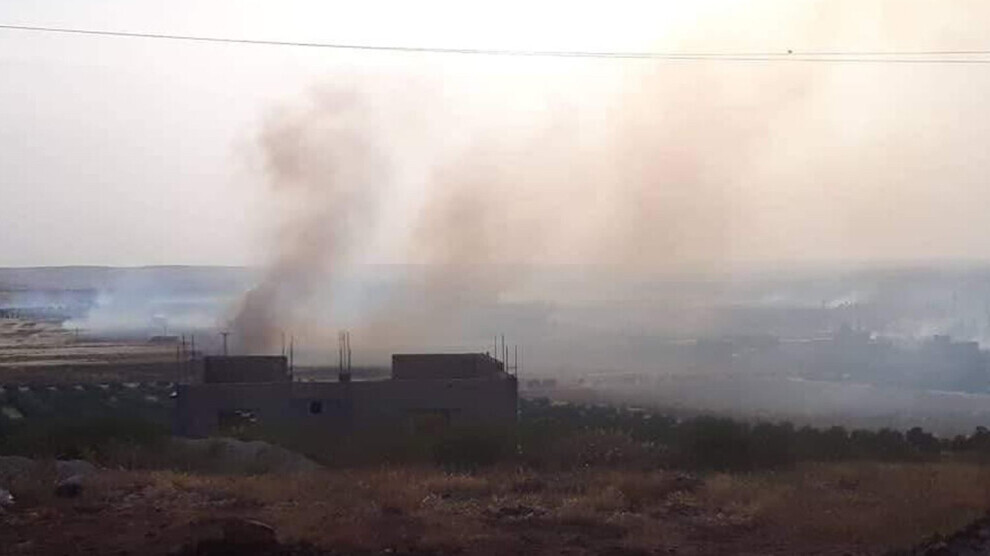 Ankara-affiliated gangs carried out land attacks on many villages in the north and west of Manbij early on Friday morning, World Peace Day. The Manbij Military Council immediately responded to the attacks at all points and clashes began.
It was reported that 4 children were killed in the first attack on the village of Mihsenli, located in the North East of Manbij.
Speaking to ANHA agency, Manbij Military Council Spokesperson, Şervan Derwîş, said that the attacks against the village of Ewn Dadat, North of Manbij, were repelled.
Derwîş said that clashes continue in the villages of Muhsenlî, Ereb Hesenû, Um Cilûd, Seyade and Dendeniyê, in the North East of the city.
These attacks took place while the operation launched by SDF against ISIS gangs and drug dealers in Deir ez-Zor continued.
Military sources said that the groups attacking SDF forces in Deir ez-Zor received direct instructions from areas occupied by the Turkish state, such as Serêkaniyê, Jerablus, Bab, Girê Sipî.