The Tabqa Water Department announced that 9 water supply stations have completely gone out of service due to the continued confinement of the Euphrates water by the Turkish state.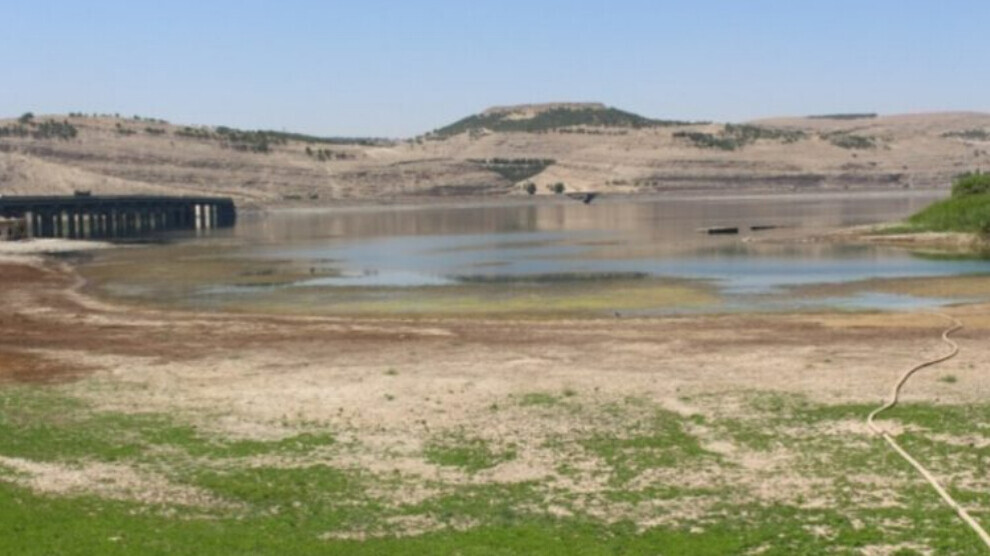 Members of the Water Department and Democratic Civil Administration in Tabqa made a statement to the press regarding the water shortage in the region.
The press statement was read out by the Co-Chair of the Tabqa Water Department, Hemûd Ş. who highlighted the fact that the invading Turkish state continued to use water resources as a weapon as it employed all inhumane measures against North-East Syria.
Hemûd Ş. pointed out that the Turkish state continued the violation of the agreements regarding the waters of the Euphrates River, resulting in a decrease in the level of dams and lakes, including Tabqa Dam, which lost 4 billion cubic meters of water as a result of these practices.
Hemûd Ş. remarked that nine water supply stations had completely gone out of service, leaving the people depending on them without water.
The statement concluded with a call upon the United Nations to play an effective role and prevent the Turkish state from continuing its war crimes against the people.