Hundreds of people gathered at an event organized under the slogan "Time for Hope" in Milan and demanded freedom for Abdullah Öcalan and status for Kurdistan.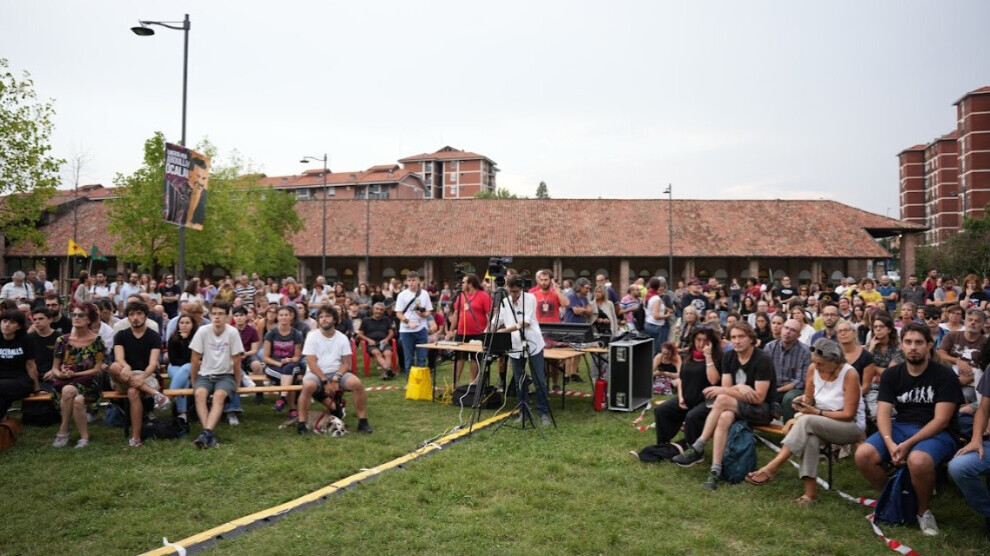 A panel and concert called "Time for Hope" was held in Milan to demand the freedom of Kurdish People's Leader Abdullah Öcalan and all political prisoners, and to defend the right of the Kurdish people to self-determination.
The event was held in Delle Cascine di Chiesa Rossa park and saw the participation of hundreds of people. The event was organized by the Italian Kurdistan Information Office, Rete Kurdistan-Italy and the Rifondazione Comunista party.
The event started with a panel where the ideas of Kurdish People's Leader Abdullah Öcalan and the Rojava Revolution were discussed.The panel was moderated by Kurdish politician Hazal Koyuncuer, and attended by the famous Italian cartoonist Zerocalcare, who published several books on the Rojava Revolution and Kurdish People's Leader Abdullah Öcalan. At the meeting was also Punto Russo publishing house editor Roberto Mapelli, who translated Abdullah Öcalan's books into Italian, and journalist Giacomo Sini