YRA called on everyone "not to remain silent" after the new Turkish attack targeting journalists.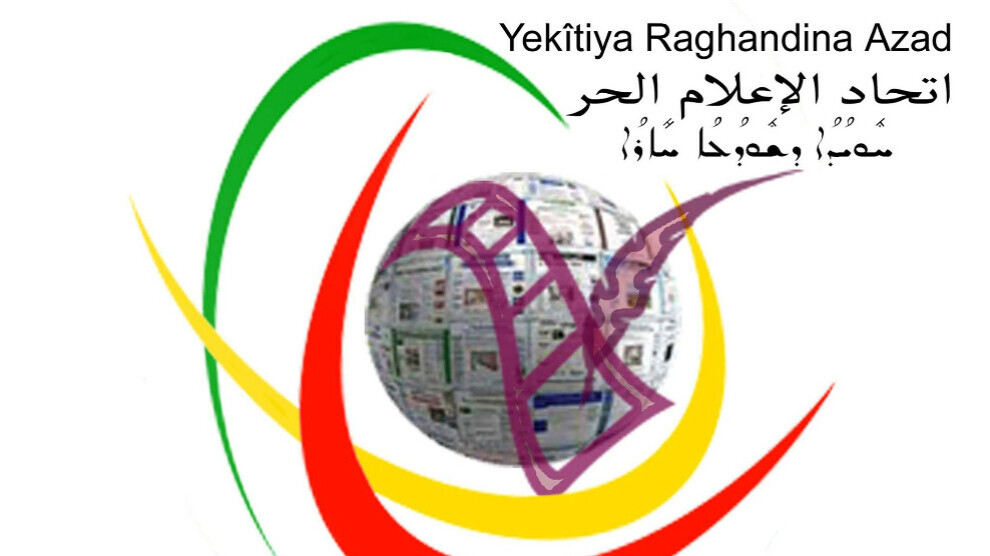 The Free Press Association (YRA) made a statement to condemn the attack that killed a Jin TV journalist and injured another on the Amude-Qamishlo road on Wednesday.
The statement said: "The invading Turkish state, which has been targeting the Northern and Eastern Syria regions uninterruptedly since the beginning of the conflict in Syria, has been using ISIS to implement its dirty policies towards the region."
'Turkish state fears free press'
Emphasizing that the Turkish state is afraid of the free press, the statement continued: "Fearing the camera and pen of the free press, which has been constantly on the move to reveal the plans and dirty policies developed by the invading Turkish state and other opponents of the revolution, since the beginning of the revolution, the invading Turkish state has been targeting press workers."
The statement added: "Our journalist friends, Seed Ehemed, Mihemed Reşo, Welat, and Îsam Ebdullah, who have documented moments of atrocities against civilians in Serêkaniye and Dêrik, were killed in the air strikes carried out by the invading Turkish state in the past months, and many journalists were injured."
The statement said: "The Turkish state, which commits inhumane crimes in front of the whole world, violates international human rights conventions and laws. Unfortunately, all human rights organizations, including the International Coalition, Russia, the United Nations and the International Union of Journalists, Reporters Without Borders, are silently watching these crimes.
YRA, which is responsible for documenting crimes and activities against journalists and media workers, first of all extends its condolences to the family of Necimedin Feysel Hec Sînan, and wishes a speedy recovery to the other journalist who was injured in the attack.
At the same time, we demand that human rights institutions and organizations, especially those responsible for the protection of journalists, fulfil their responsibilities and do not remain silent against the Turkish state's targeting of journalists and civilians in the region."