Art installation in Berlin features Demirtaş and Kavala
Art installation in Berlin features Demirtaş and Kavala
"Die Balkone" reminds the world of the political figures who are forcibly locked up in jails simply for their ideas, speeches or sexual identity.
Nasan Tur, a German born artist living in Berlin has unveiled an art installation called 'Locked Up' exploring the discomforts endured by the general public during the Covid 19 pandemic and inviting us to compare our own experience in the context of those people who are forcibly locked up in jails simply for their speeches, political ideas or sexual identity.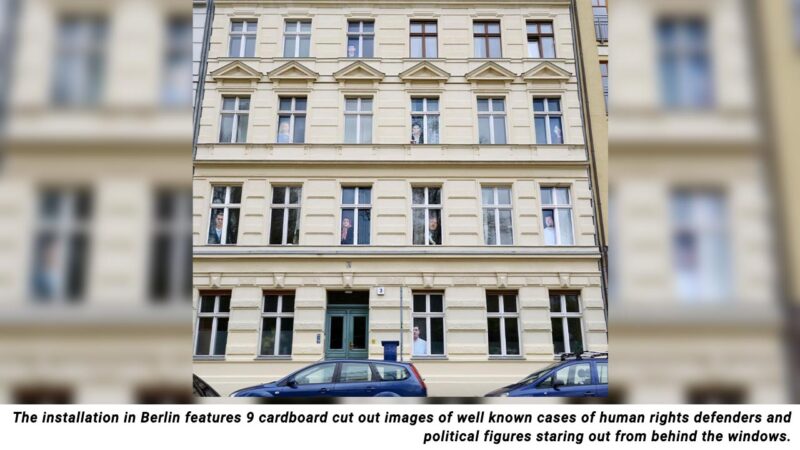 The installation is part of a wider art project in Berlin where artists have been expressing their ideas during the coronavirus pandemic from their balconies in an event last year called Die Balkone.
Nasan Tur, an established artist in Berlin has presented his installation as part of a second related event one year later called Die Balkone 2 and is shown from the windows of Nasan Tur's own residence as well as from the windows of his neighbours who share the same building.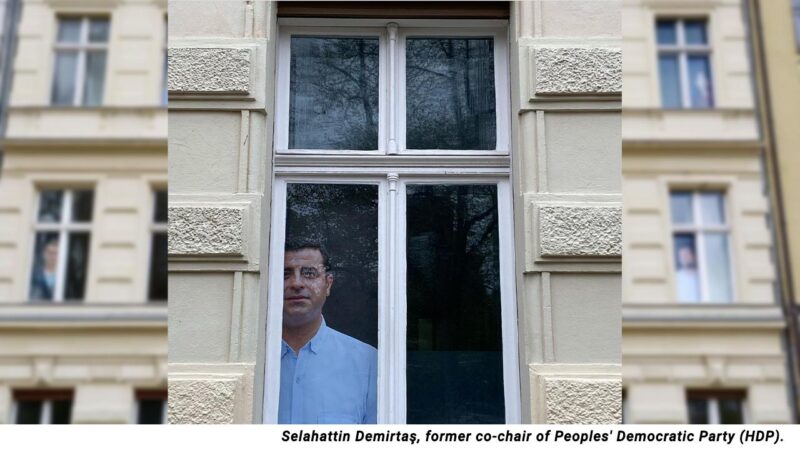 Nasan Tur writes on his Instagram page about the project: "Dear all, on the occasion of Die Balkone 2, I have transformed a whole building into a monument of memory and resistance, the address is Kolmarer Str.3, 10405 Berlin. It is a commentary in these times of pandemic and restrictions to shift attention from our sensitivities and inconveniences to those who are currently locked up and forgotten in the prison cells of the world. People who have actively stood up for freedom, truth and justice and have now lost their freedom for political reasons. It is a call not to forget these people."
The installation features 9 cardboard cut out images of well known cases of human rights defenders and political figures staring out from behind the curtains and windows of the building and is a reminder that no matter how inconvenienced we have all felt during the Covid 19 pandemic that there are many people in the world imprisoned simply for their beliefs.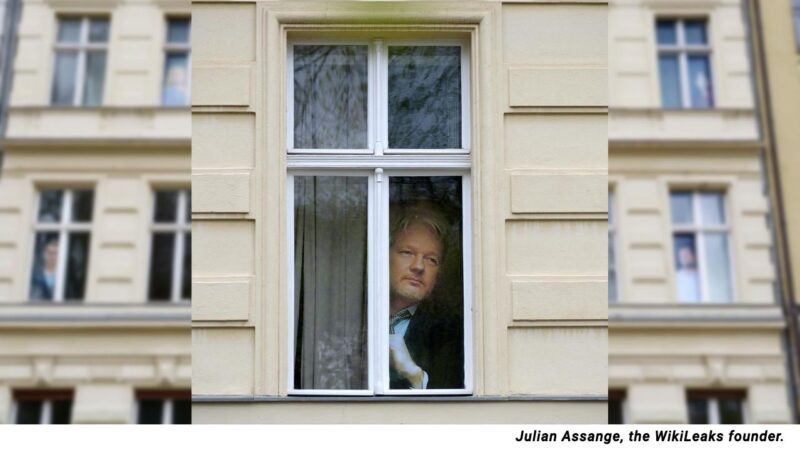 The installation includes the Kurdish politician Selahattin Demirtas who features on the ground floor of the building that can be seen from street level.
The 8 other figures are Turkish human rights defender Osman Kavala, Transgender woman and LGBT activist from Cameroon Shakiro, the Russian opposition leader Alexei Navalny, the WikiLeaks founder Julian Assange, Burmese leader Aung San Suu Kyi, Saudi blogger and dissident Raif Badawi, Iranian human rights lawyer Nasrin Sotudeh and Hong Kong student activist and human rights defender Joshua Wong.
All are currently in jail for nothing more than their ideas and beliefs.