The Afrin Liberation Forces vowed that their actions would continue as long as the attacks aimed at genocide and annihilation continued.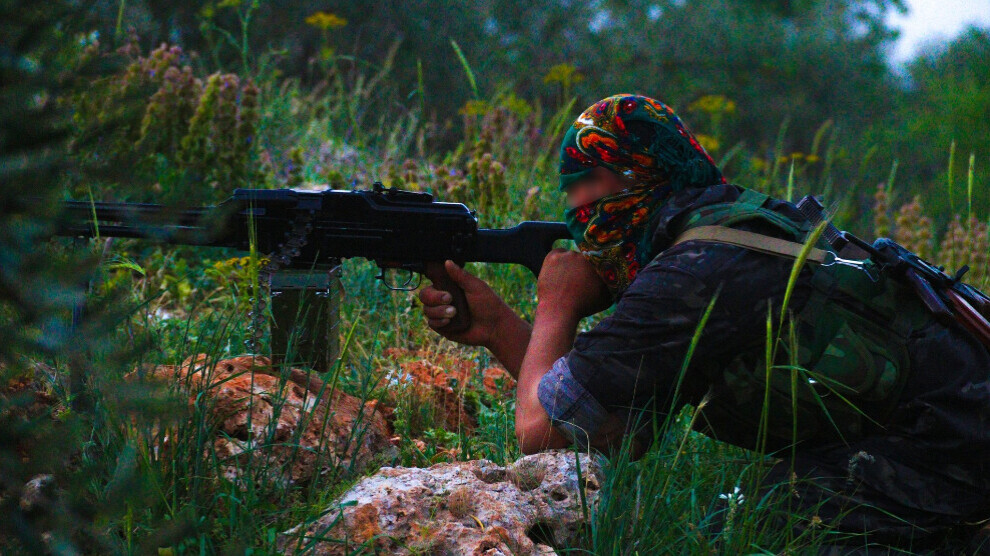 In a statement on Saturday, the Afrin Liberation Forces (HRE) announced that several members of the Turkish army and allied mercenaries were killed and wounded.
"The Turkish state continues its extermination attacks on our territories as part of its occupation policy. We are responding to these attacks on the basis of our right to self-defence," said the HRE.
According to the HRE statement, one soldier of the Turkish occupation forces was killed in an action in al-Bab on 9 October. Three mercenaries were wounded, and one vehicle was destroyed during the course of the action.
On 11 October, HRE fighters targeted the Dabiq base in Azaz, where three soldiers were killed and four soldiers were wounded, and a military vehicle was destroyed.
On the same day, HRE fighters repelled an attack by the paramilitary Sultan Murad Brigade on the village of Medyona in Shehba, and three jihadists were wounded.
On 12 October, HRE units carried out an action against a Turkish base in Azaz, killing one soldier and wounding another.
On the same day, a mercenary was killed in a sniper attack in Azaz. In the village of Enabê in Afrin's Shera district, two soldiers were injured in an action that targeted a Turkish base.
"In total, five soldiers of the Turkish occupation forces and two gang members were killed, eight soldiers and six gang members were wounded, two military vehicles were destroyed in the actions against the occupiers. Our actions will continue as long as the attacks aimed at genocide and annihilation continue," HRE said.