Lawyer Cemal Demir said that the Kurds are very concerned about Abdullah Öcalan and added that "the absolute isolation in Imrali must be ended as soon as possible for the sake of peace."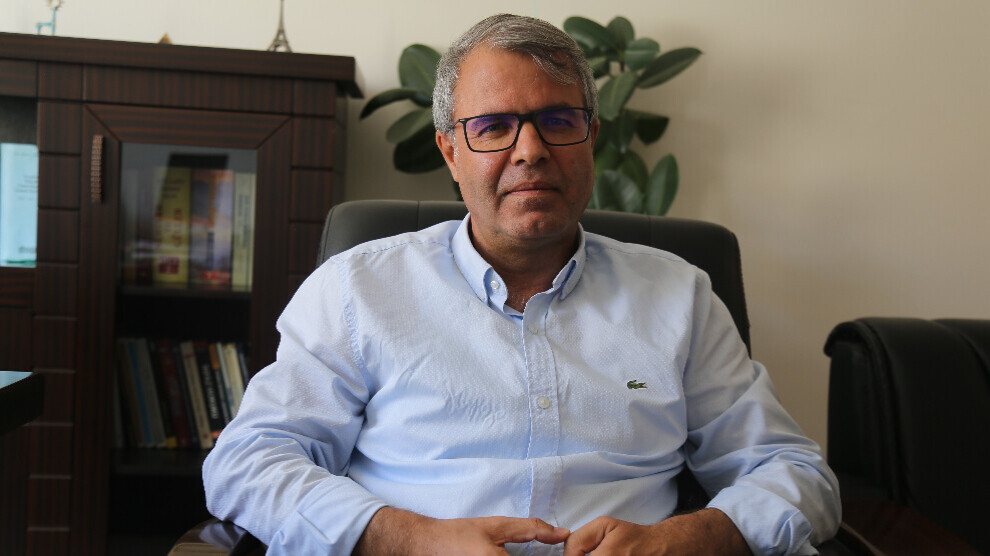 There has been no news from Kurdish People's Leader Abdullah Öcalan for approximately two and a half years. At least 437 visit applications made during this period were either left unanswered or rejected on the grounds of "disciplinary" punishments.
Kurdish People's Leader Öcalan, who has been held under heavy isolation conditions in Imralı F-Type High Security Closed Prison for 24 years, has not been heard from since the phone call he had with his brother Mehmet Öcalan on 25 March 2021.
Lawyer Cemal Demir said: "The isolation on Mr. Abdullah Öcalan has been continuing since 1999, but it has become much heavier in the last 30 months. There has been no contact with him whatsoever. No contact could be made even by phone. Telephone calls and letters are the most basic rights of a prisoner. However, until today, Mr. Öcalan has not been able to use these two rights in a proper way. He cannot be deprived of those rights. Although Asrın Law Office applied to the Bursa Chief Public Prosecutor's Office 437 times recently, most applications remained unanswered. Some applications were rejected on the grounds of 'disciplinary action' against their client. These reasons are not legal reasons."
Lawyer Demir continued: "Abdullah Öcalan is not an ordinary prisoner. He is a person who has a great influence on the Kurdish people. Öcalan's thoughts, perspectives, his insistence on peace, his stance, his way of defending democracy are important both for the Middle East and the Kurdish question. He has ideas and proposals for the solution to the Kurdish issue, the complex problems of the Middle East and the complex politics in the world. It has been proven time and again how realistic, how true, and how necessary his words and thoughts are in this historical process. Therefore, the isolation of Mr. Abdullah Öcalan must be ended as soon as possible in the name of peace. The concern of the Kurds for Abdullah Öcalan is deep."
'Abdullah Öcalan is the guarantee of peace in the Middle East'
Demir said that international institutions have a responsibility to speak out against isolation and added: "The CPT periodically visits prisons in Turkey. We know that CPT has recently carried out inspections in Imralı Prison. Yet, what it said after those visits is not satisfactory. There are no satisfactory explanations regarding the conditions in Imralı Prison and the living conditions of Abdullah Öcalan. Asrın Law Office's calls to the CPT on this issue were left unanswered. Therefore, the international law mechanism has become a part of this unlawfulness in Imrali. Our call to both national and international democratic public opinion is not to take the situation of Abdullah Öcalan off the agenda. Abdullah Öcalan is the insurance and guarantee for peace in the Middle East. If a bridge of peace has been formed between peoples today, it is thanks to Abdullah Öcalan's projects and thoughts. Our call to political power is this: the isolation must be ended as soon as possible, lawyers and family visits must be routinely granted and the way must be paved for his release."